Our Firm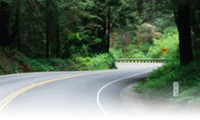 Capital Choice Financial Group is committed to helping people achieve their financial goals by providing sound advice and financial information.

WE MAKE THREE PROMISES:

1.  SHOW YOU WAYS THAT CAN HELP YOU SAVE MONEY: This is our core belief, which starts with competitive products.
      We also help you reposition your money as follows:
           Help you to Eliminate Debt         
           Evaluate your current insurance needs
           Increase your savings and investments contributions

2.  KEEP IT SIMPLE: We believe that the fundamentals of saving money can be very simple, beginning with MoneyGuidePro software program..

 3.  DO RIGHT FOR YOU AND YOUR FAMILY: We have kept ourselves independent, so that we can select those products and services that are competitive. We constantly strive to do what is right for you and your family.

 We offer a wide range of financial products and services to individuals and business owners.
 If we do not have the particular service you need, we will see if we can get it. We have relationships with a large range of financial firms, and I am sure we can get the service(s) you need.
 We believe that once you have a better understanding your financial condition we will be able to assist you in achiving your goals.
 If you have any questions about our firm or the range of financial products and services we provide,  please give us a call.